Mobile Auto Repair for Tune Ups, Brake Work and Engine Repair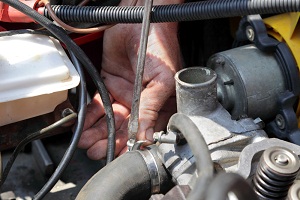 Do you need to get your car serviced, but can't go to the repair shop? Has your vehicle broken down on the highway or gotten stalled in the parking lot?
The solution to such problems is mobile auto repair from Foothills Truck and Trailer. We offer mobile car repair services to work on automobiles right where they are.
Our mobile auto repair technicians have the expertise and experience to handle any automotive issue. We offer wide-ranging mobile car repair services that include:
Tune ups
Engine repair
Brake work
Water pump repair and replacement
Whatever problem stops your personal car or commercial fleet vehicle, our mobile auto repair experts can fix it and get your life or business going again.
What are the Benefits of Mobile Car Repair Services?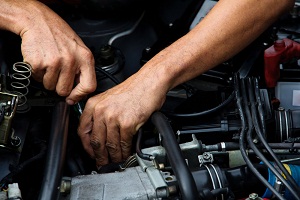 Our mobile car repair services offer several benefits that make calling our mobile auto repair experts a better option than going to a repair shop.
Our mobile car repair services let you:
Save on towing bills
Have your car back on the road in the shortest possible time
Get auto repair assistance quickly, even in remote areas
The best thing about our mobile car repair services is that you enjoy all the benefits without sacrificing on the repair quality.
It is not as if our mobile auto repair only brings you only momentary relief. We have highly skillful mobile car repair technicians who use advanced equipment and quality parts to repair your car effectively.

Our mobile auto repair services offer you equal, if not better, solutions to your automotive problems than you could get at any facility.
Onsite Auto Repair - We Come to You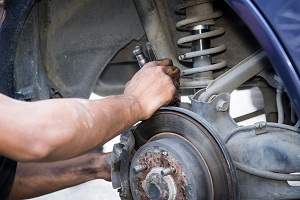 By coming to you for onsite auto repairs, our mobile car repair technicians take quite a load off your mind.

We can send our mobile auto repair crew to your home or office, allowing you to continue an uninterrupted family or work life.
If you are stuck with your stalled vehicle by the roadside or in any other place, our mobile auto repair experts can come to your aid there, as well. Wherever you are, we reach you to serve you with:
Prompt mobile car repair
Efficient mobile car repair
Reliable mobile auto repair
Stress-free mobile auto repair
Affordable mobile car repair
The mobile auto repair services of Foothills Truck and Trailer are the best option for fast and effective solutions to your automotive problems. Call our mobile car repair experts at 253-245-3977.